Circuit Master™ Digital Circuit Diagnostic Tool
Customer Reviews
I recommend this product
The order is tracked came in the integrity and safety of the battery included is, connected works came very by the way found a breakage in the car for a few minutes at first thought that a useless thing but you need an ear to train the first time and not to disassemble the breakage is not done qualitatively if you take earning money deeply then i advise buying i use purely in car electrician. Thumbs-up for very accommodating customer service!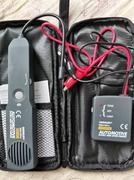 I recommend this product
This product is very helpful. I only evaluate the products that are very impressive to me. After half a month's use, I feel this product is really good.With this tool you can quickly determine if the correct voltage (or ground) is present or if the circuit has a load attached and then instantly inject the correct voltage or ground. No more deceptive of false voltages or resistance.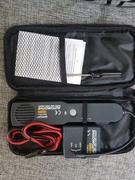 I recommend this product
Let me start off by saying I've owned a power probe and made it SMOKE. So I decided to buy this one versus the Snap-on due to cost. I buy and fix old vehicles and selling them plus i work on all my own vehicles also family's cars I swear I think I run a shop some times. So far I am very pleased with this tool I became well acquainted with this tool fast I love the fact that it comes with the extension other companies charge extra for it. This one works just like the name brands just cheaper.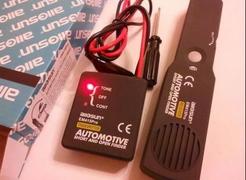 I recommend this product
Great cable tracker. Powerful, yet easy to use. It allows you to find broken or misplaced cables in few moments. I highly recommend the Circuit Master.