Customer Reviews
I recommend this product
I always wanted something that made changing my baby convenient and private. I hated taking out the diaper changing pads as it always goes missing! With this bag, I never lose it because it's attached and very easy to clean and reuse. This is my dream come try bag! Seriously, I just love everything about it! Holds everything I need plus more!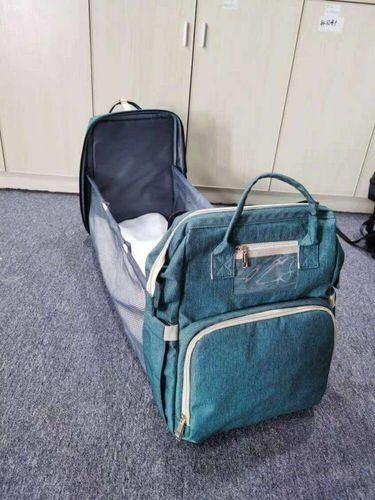 I recommend this product
I've gone through two diaper bags before I saw an AD for the perfect diaper bag and bought one for my 3rd child. All the standard diaper bags **** and are just glorified backpacks, just ask any mother who has been through the rips and tears, lack of storage areas and overall disappointment. This pretty bag is the swiss army knife of diaper bags that puts my baby's needs first. It literally has every feature you will ever need to take care of your little angels. I got the Pink and I am in LOVE!!!